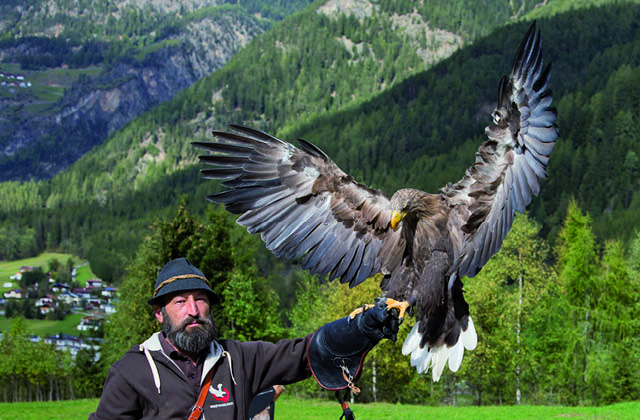 In a special show, our falconers from the Ötztal Birds of Prey park report on their work with the birds of prey and on the picking hunt. Practically speaking, the required materials as well as the training of the birds, their welfare and the natural behaviour of the birds are discussed.
Date: Friday, 13th of September, 2019 · 2 pm till 5 pm
Fee: € 14.00 (combined ticket Birds of Prey Park & Ötzi Village)
Registration under: office@oetzi-dorf.at
Note: Registration required – number of participants limited.
You can visit the Ötzi Village before and after the event.